2014 =
art-workshop at the "kindergarten Freiberg am Neckar Beethovenstraße" to 5 own drawings.
Theme: colours, mixture and fantasy.
Content =
Imagine, the children of the kindergarten pull out of a box an orange carrot or a yellow banana or a tiny
root from a tree. Yes, then there surprices, questions and fantasies are beginning.
When a dry fennel tuber will be the hotspot of the workshop, faces will form out from photographies
or magazins, then it's good, the artist is around us, to unravel the art miracel.
The children and I have laughed a lot.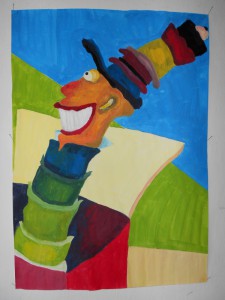 Jack in the box, Acryl 85 x 60 cm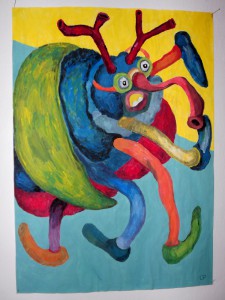 My drawing "stumbling beetle, Acryl 85 x 60 cm" is exhibited at the kindergarten Freiberg am Neckar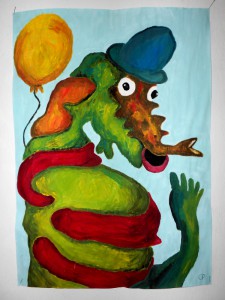 dragon with a yellow ballon, Acryl 85 x 60 cm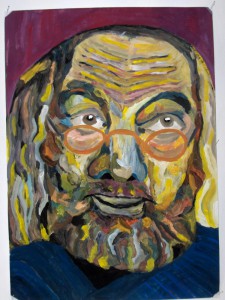 Harry Rowohlt, Acryl 85 x 60 cm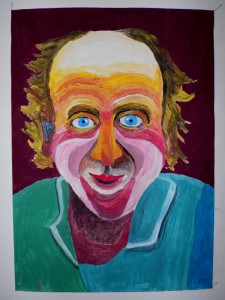 Dieter, Acryl 85 x 60 cm